About the Global Claims Associates

Global Claims Associates was established in 2004 for the purpose of providing quality claims adjusting services, education, Alternative Dispute Resolution, and other support services to the insurance and jewelry industries. Our unique experience and certifications in the litigation, insurance, and jewelry industries allows us to provide you with the highest level of expertise across a broad spectrum of services. We specialize in adjusting jewelry insurance claims to a level that is above all others in the field.
---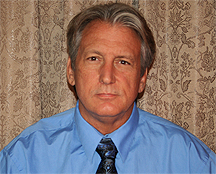 Robert James FGA, GG, GCA President, spent 5 years as a Claims Replacement Specialist, Senior Lab Gemologist, and SIU Investigator for USAA in San Antonio, TX specifically in jewelry-related claims. His duties at USAA included working on all levels in the Property and Casualty Division of USAA with jewelry coverage issues, including claims handling assistance, SIU assistance, and training for underwriters, adjusters, and policy service reps.
After leaving USAA, Mr. James established the JewelryAdjuster.com website to offer independent insurance adjusting services exclusively for jewelry related claims. This included SIU investigations and damage evaluations. Mr. James has worked extensively with Chubb Europe on high-value claims investigations in the United Kingdom, including a US$1.2 million claim on a 10.57 D/Fl diamond that was damaged due to wear and tear. Mr. James traveled to London to work with the group at Chubb Europe on this claim, and provided training classes to Chubb Europe during this trip.
Additionally, Mr. James has over 50 years of experience in the jewelry and gemstone industry, working with some of the top names in the field. He has taught gemology for the Dallas County College District, Okaloosa-Walton Florida College District, and has been a tutor for the Gemmological Association of Great Britain. Having founded the Caribbean Gemological Institute, he has also written for several international jewelry magazines including serving as Caribbean editor for Vista Joyera, a Jewelers Circular/Keystone publication. Robert now devotes his time to developing the Jewelry Adjuster firm and the International School of Gemology to provide quality insurance adjusting and gemological training throughout the world.
In addition to his gemological credentials and teaching experience, Mr. James is also a licensed P&C Insurance Adjuster, Licensed by the Texas Department of Insurance (TDI# 1300433), and is a Certified Insurance Continuing Education Provider (TDI#170536), certified to write insurance education courses throughout the United States. His credentials are listed below for your review.
Robert James FGA, GG, GCA
Property and Casualty Adjuster, Texas Department of Insurance #1300433
Certified Insurance Appraiser, Louisiana Department of Insurance
---
Education, Training and Experience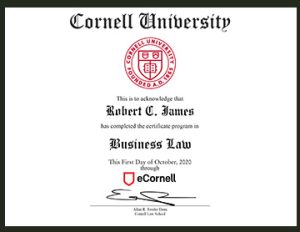 Cornell University: Cornell Law School
Business Law Program Certificate
Harvard University
September 2022, Higher Education Teaching Certificate
June 2020, Contract Law, Harvard Law School
University of British Columbia, Canada
September, 2021, Distance Education Teaching Certificate
University of Pennsylvania Law School
August, 2020, Intellectual Property Law and Procedure Course Program
---
Gemological Institute of America
June 1978 Diamond Grading and Evaluation
October 1979 Coloured Stone Grading and Identification
November 1979 Gemologist, GIA May 1988 Jewelry Retailing G.I.A.
August 1989 Pearl Grading and Evaluation G.I.A.
February 1996 Diamond Grading G.I.A.
February 1996 Detecting Fracture Filled Diamonds G.I.A.
February 1996 Gem Identification G.I.A.
March 1996 Colored Stone Grading G.I.A.
May 1996 Gold and Precious Metals G.I.A.
October 1997 Insurance Replacement Appraisal G.I.A.
March 1996 Graduate Gemologist (G.G.) G.I.A.
American Gem Society
November 1988 Registered Jeweler American Gem Society May 1992
Certified Gemologist (CG) American Gem Society March 2002
Certified Gemologist Appraiser (CGA) (Inactive)
---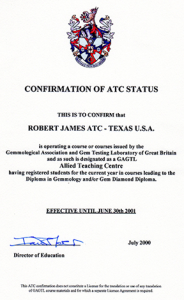 Gemmological Association of Great Britain
Allied Teaching Centre, 2000. Certified gemmology instructor for students in the UK and the US.
August 1997 Diploma in Gemmology October 1997.
Gemmological Conference, London November 1997
Fellow (FGA) of the Gem-A 1997
---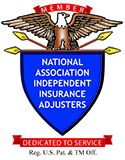 Professional Memberships:
National Association of Independent Insurance Adjusters
Insurance Appraisal and Umpire Association
American Bar Association, Associate Member
Alumni Member, G.I.A. Alumni Association
Fellow, Gemmological Association of Great Britain American Gem Society,
Certified Gemologist Appraiser (Inactive Status)