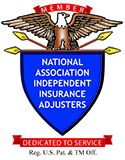 Welcome to the Global Claims Associates. We are licensed, independent Property and Casualty Insurance Adjusters, Jewelry Insurance Appraisers and SIU Investigators specializing in jewelry-related claims adjusting, damage evaluations, fraud investigations, expert witness for litigation, salvage recovery, and dispute resolutions. We hold the world's most advanced gemology credentials with certifications that extend world-wide. We have years of experience performing damage evaluations on high value jewelry and gemstones and have industry-proven experience working with Special Investigations Unit teams uncovering costly jewelry-related fraud cases. We are the experts in jewelry insurance claims of all types. We have the highest credentials in high value claims and litigation cases with a 100% success rare. We specialize in working with insurers, claims attorneys, public adjusters, and independent adjusters in all phases of personal property claims and litigation.
Get our important consumer report: Cremation Diamond Fraud Report
Global Claims Associates provides the insurer and insured with the confidence to know that world-class professionals with many years of experience are handling your claim, investigation, litigation or jewelry appraisal and umpire actions. Having received our training from direct work experience inside one of the nation's top insurance companies, and then expanded with over a decade of claims handling in the US and Europe, we are uniquely qualified to offer you the following services in addition to our world-class adjusting service. Fee schedule available on request. Click on the icons below to visit our individual services or click the drop down menu at the top of the page to see our full services menu.
Manufacturing Defect
In this day of low-cost production and price competition the problem with poor quality manufacturing is a major problem for insurers.
Damage Evaluations
According to a 2005 study at USAA, 78% of all damaged diamond claims are due to either inherent vice, pre-existing conditions, or jewelers error.
Maximize Salvage
At the GCA, we understand jewelry salvage issues from the very simple re-cutting of a chipped diamond to the recovery of major jewelry collections.