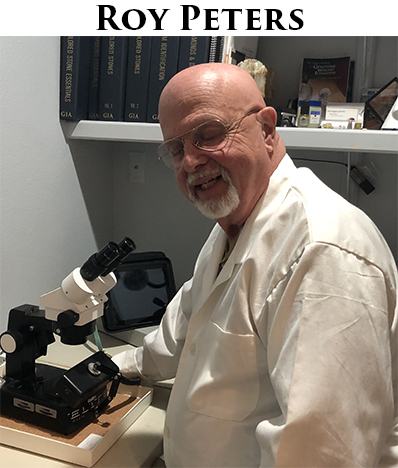 Gemological Evaluations - Jewelry Appraisal and Evaluations - Special Investigations Unit - Litigation and Expert Witness
Phone Number :
(303) 520-2108
Email :
lpeters732@aol.com
Address Info :
Two Eagles Appraisal PO Box 530444 DeBary, Florida 32753
Roy Peters – Two Eagles Appraisal
Do not let yourself be fooled. All that glitters is not gold.
It takes a highly trained and trained individual to grade and appraise your jewelry.
With so many fake and man made gems in the market this training and experience is priceless.
Credentials
Bachelor of Science, Geology, University of Wisconsin
GIA
Graduate Gemologist
Graduate Peals
Accredited Jewelry Professional
ISG
Registered Gemologist Appraiser
Litigation and Expert Witness
Full Gemological Laboratory with all necessary instruments to identify and grade your gems and jewelry.
Your items will never leave your sight.
Your jewelry is professionally photographed, measured and weighed to determine the weight of gems and metal.
Almost 2 decades of Gemological experience and over 5 decades of Geological Experience.